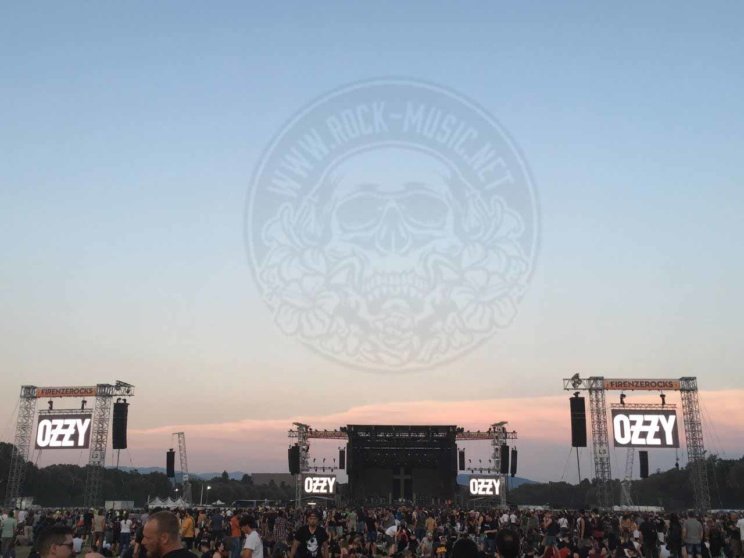 Nomen est Omen.
Ozzy kündigte im Vorfeld der "No More Tours 2"-Tour an, dass es seine Abschiedsreise um die Welt wird.
So weit, so blöd. Für Deutschland war lediglich ein Auftritt geplant und der sollte in Oberhausen stattfinden. Ich hatte an dem Tag jedenfalls keine Zeit. So bot es sich an, Familie Osbourne im Rahmen unseres KulTOURlaubs 2018 mit auf die persönliche Setlist zu nehmen. Als Support dabei: Judas Priest, mit der neuen Firepower-Scheibe im Gepäck.
Ein Fest für Freunde des British Metal.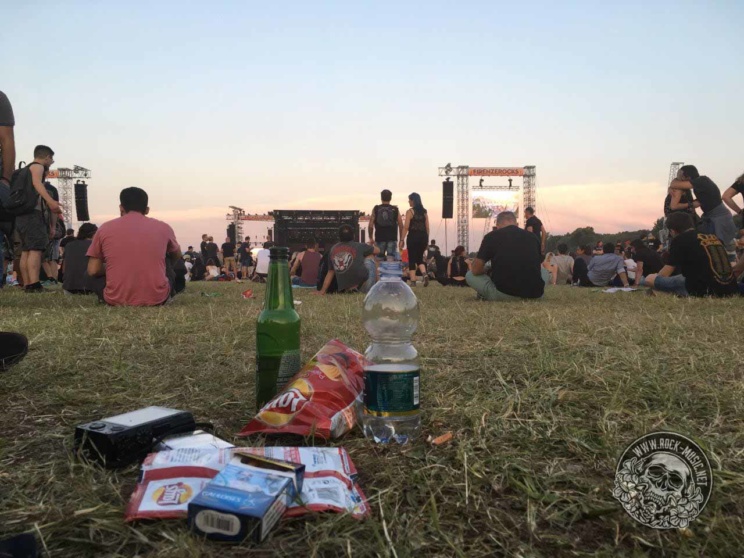 Verwunderlich allerdings, dass Avenged Sevenfold direkt nach Priest und vor Ozzy spielten. Das haben Halford und Co. in meinen Augen echt nicht verdient. Schlappe 50 Minuten und eine extrem ausgedünnte Setlist wurden dem Metal God und seinem neuen Album nicht gerecht!
Ganze 11 Tracks beinhaltete der Priest-Auftritt des Abends (powered by Setlist.fm). Quasi ein Konzert in EP-Länge:
Firepower Intro
Firepower
Grinder
Sinner
Lightning Strike
Bloodstone
Turbo Lover
Prelude
Tyrant
Freewheel Burning
You've Got Another Thing Comin'
Hell Bent for Leather
Painkiller
Zum Vergleich: In Wacken war die Tracklist inklusive In- und Outro 19 Stücke lang.
Die Anzahl bei Avenged Sevenfold war identisch. Allerdings durften sie 15 Minuten länger auf der Bühne.
Und man lässt Priest einfach nicht mit einem so kurzen Programm am Nachmittag um 17/00 Uhr spielen. Punkt!
Ozzy Osbourne. The Madman. 
Die Legende kam pünktlich auf die Bühne. Und er rockte, wie man es von einem fast 70jährigen, der in seinem Leben so ziemlich alles an Drogen und Alkohol konsumieret hat, eben erwartet. Manchmal ein wenig schräg, meist ganz passabel ausgesteuert. Aber aufgrund des druckvollen Sounds und die ausnahmslos mit Klassikern besetzte Setlist einmal mehr ein unvergesslicher Ozzy-Abend. Du kannst bei ihm einfach alles haben. Entweder es klappt nichts! Das hatten wir 2007 in München. Herr Osbourne zeigte an diesem Abend – trotz Teleprompter – entweder keine Lust oder war einmal mehr gesundheitlich nicht in der Lage, den Text zu singen. Also sagte er, wir mögen doch bitte für ihn die Gesangsparts übernehmen. Wir kennen ja schließlich den Text.
Ein typischer Ozzy eben, dem man nach dieser beeindruckenden Karriere einfach viele Dinge verzeiht.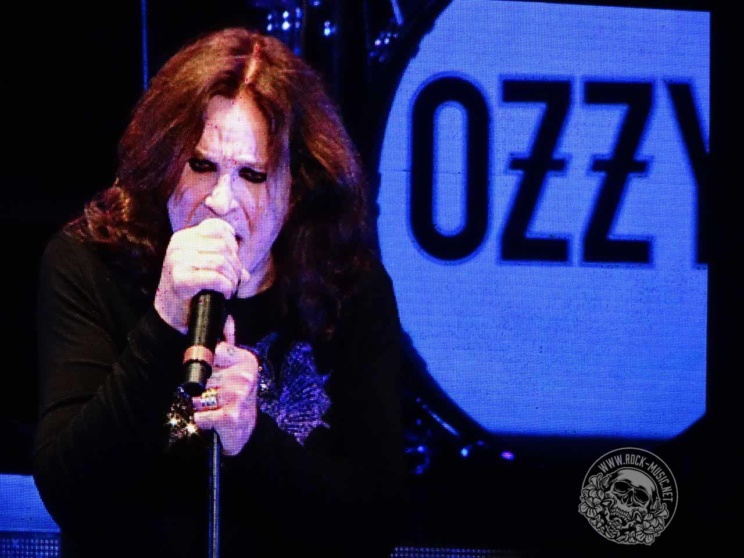 Bei diesem Auftritt war es jedenfalls komplett anders. Schon 2013 bei der Abschiedtournee von Black Sabbath in der Berliner Wuhlheide wirkte der Sänger extrem frisch und professionell. Angeblich soll er inzwischen clean sein und nur noch gesund leben. Hoffen wir es für ihn.
Der Madman hatte sich nach Trennung von Kurzzeitgitarrist GUS G. (Firewind) seinen alten Axtman Zakk Wylde zurück in die Band geholt. Dessen unvergleichlicher Style an der Gitarre ist für mich der einzig wahre Ozzy-Sound.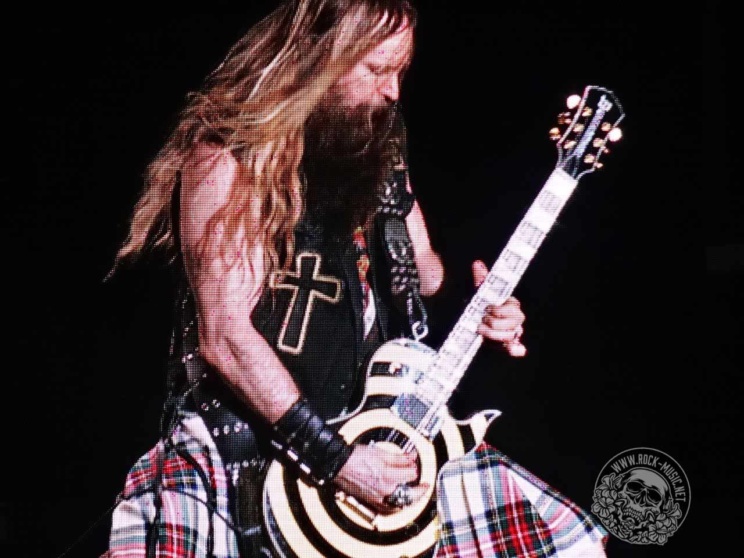 Die Setlist des Abends (by Setlist.fm)
Fortuna (Carl Orff)
Bark at the Moon
Mr. Crowley
I Don´t know
Fairies Wear Boots (Black Sabbath)
Suicide Solution
No More Tears
Road to Nowhere
War Pigs
Miracle Man / Crazy Babies / Desire / Perry Mason
Zakk Wylde Solo
Drum Solo
I Don´t want to Change the World
Shot in the Dark
Crazy Train
Mama, I´m comming Home
Paranoid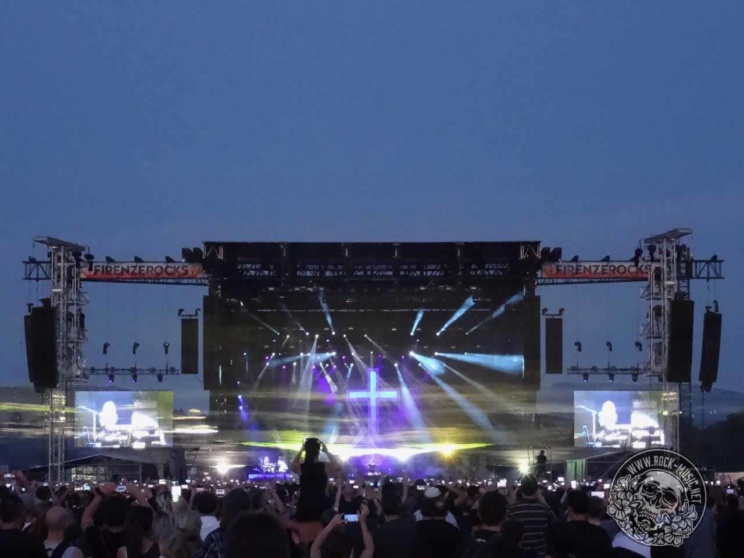 Zusammengefasst ein durchaus gelungener Abend und ein schönes Abschiedskonzert.
Vielleicht ist es ja wirklich ein Abschied in Raten. Ozzy sagte neulich, dass "No More Tours 2" die nächsten zwei bis drei Jahre laufen wird. Wenn man bedenkt, dass die 1992er "No More Tours" schon seine letzte sein sollte, besteht ja Hoffnung. Wenn nicht
Danke für Deine Musik, Ozzy!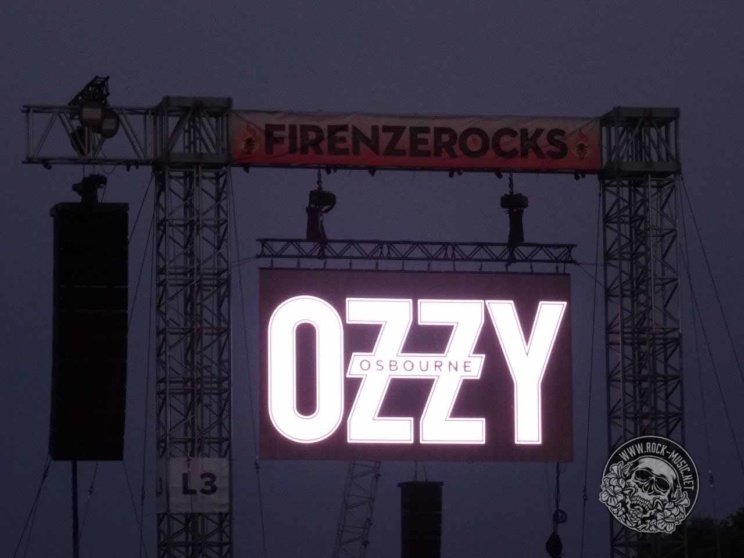 Wenn du noch etwas außergewöhnliches lesen oder hören möchtest: Schau dir mal den Gesundheitsratgeber des Madman an. Als Buch und als Hörbuch, gesprochen von Oliver Kalkhofe. Bei Interesse an der signierten Single bekommst Du hier mehr Informationen.
Nachtrag, 11.09.2018:
Inzwischen hat Ozzy die Daten für die No More Tours 2 bekanntgegeben. Und die Hoffnung stirbt zuletzt: Im Februar 2019 ist er mit JUDAS PRIEST in Deutschland und meine Karten sind heute eingetroffen.
Falls dir der Bericht oder die Seite hier gefällt, freu ich mich über das Liken meiner Facebook-Page.
Danke für´s Lesen.