Nach dem großartigen Start in den KulTOURlaub folgte auf Iron Maiden in Kopenhagen ein Abend mit den Foo Fighters.
Gute zwanzig Minuten fußläufig von unserem Hotel entfernt befindet sich das Festivalgelände. Eine Trabrennbahn, die gut zu erreichen ist und mitten in einem alten Park liegt. Drei Sicherheitskontrollen (die das Wort "Sicherheit" eher nicht verdienten) später, waren wir "drin". Es folgte der klassische Überblick.
Geländer, Catering, sanitäre Anlagen, Merchandise.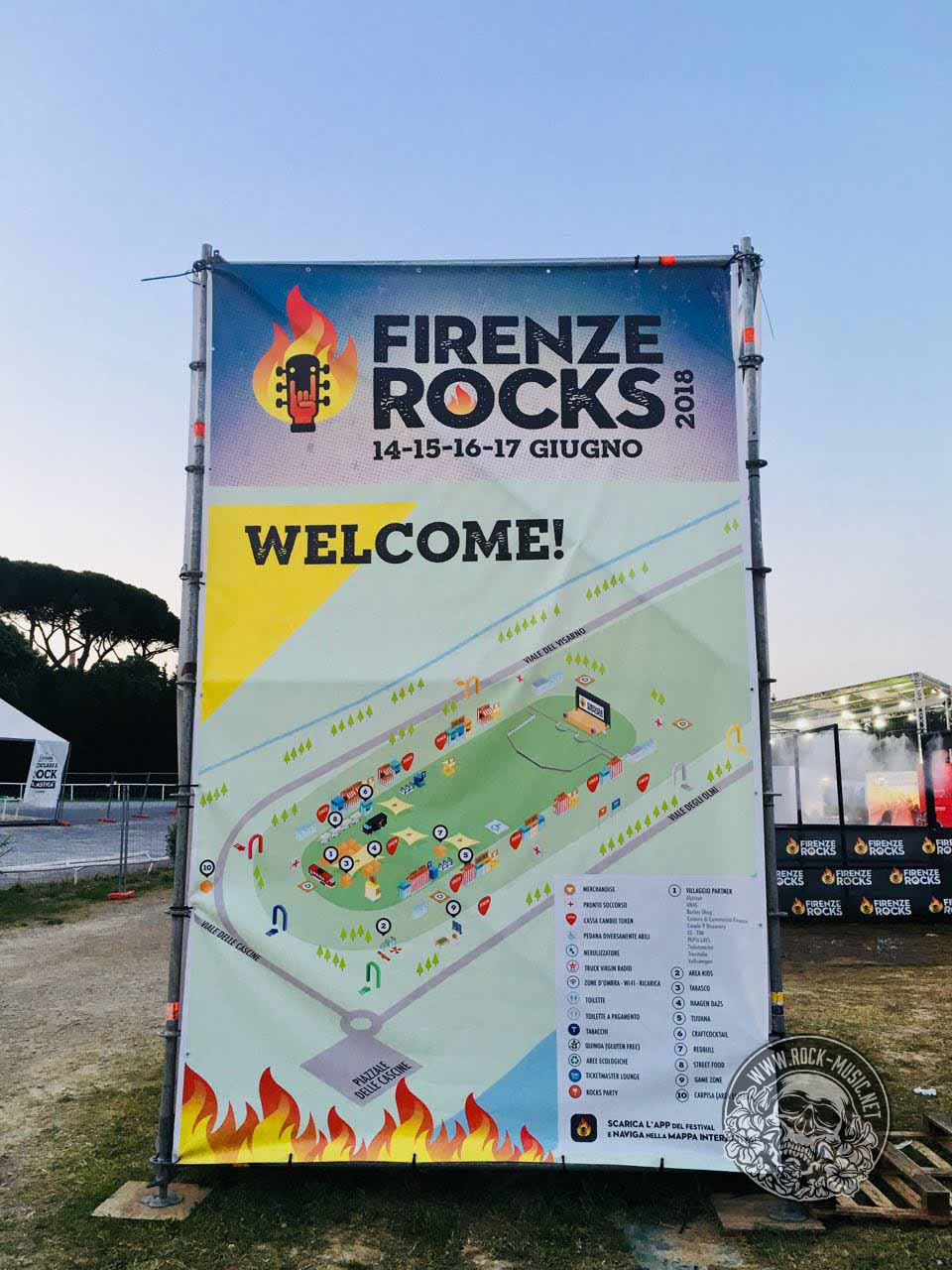 Alles absolut im Rahmen und ausreichend verfügbar. Wie schon in Wacken konnte an allen Ständen mit Tokens bezahlt werden. Der Umtauschkurs von Bargeld oder CC-Zahlung: Drei Euro = 1 Token. 2 Token = 1 Bier. Mit sechs Euro für 0,4 Liter also kein so preiswerter Spaß. Allerdings – und das hat mich wirklich beeindruckt – gab es Wasser in 0.5 Literflaschen ausreichend und ohne Anstehen an den unzähligen Zelten für schlappe 1.50 Euro. Und nicht nur das! Alle gefühlte zwanzig Minuten verteilten Mitarbeiter des Festivals gesalzene Kartoffelchips und die für mich großartigste Erfindung seit der Bratwurstbude vor dem Baumarkt stand auch mehrfach auf dem Gelände: Wassernebelduschen! Ohne wirklich klatschnass zu werden kühlten die Festivalbesucher in Minuten mit Wassernebel ab. Top bei den Temperaturen von um die 30 Grad auf dem Platz. 
Der Abend und das Festival begann für uns mit einer Premiere.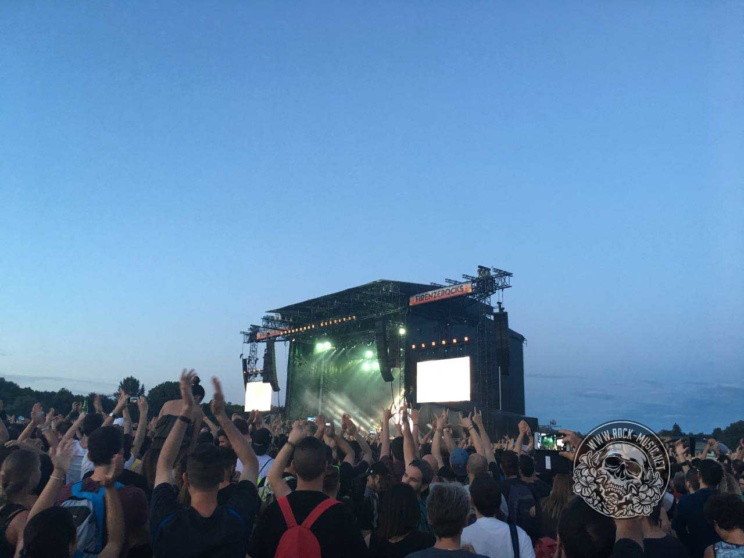 Die Foo Fighters! Hatten wir noch nie live gesehen. 
Dave Grohl, ex-Drummer von Nirvana und seine Musiker, die mit den Foo Fighters wohl eine der erfolgreichsten Rock-Bands in der Grunge-Szene, hatten die Festivalbesucher in Millisekunden im Griff. (Achtung! Phrase:) Ein wahres Feuerwerk an Hits aus den letzten 34 Jahren der Bandgeschichte sorgten für eine Party, bei der vermutlich die Wenigsten nicht begeistert waren. Und auch bei der Bandvorstellung überraschte Dave Grohl: Guns`n´Roses, die erst am nächsten an gleicher Stelle Tag spielen sollten, standen unerwartet auf der Bühne. Gemeinsam mit den Foo Fighters spielten sie gemeinsam den Gunners-Hit "It´s so easy".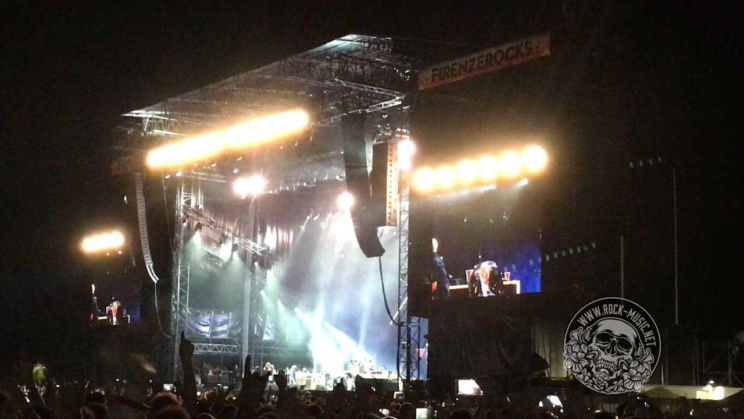 Die Setlist des Abends (by Setlist FM): 
Run All My Life
Learn to Fly
The Pretender
The Sky Is a Neighborhood
Rope mit Drum Solo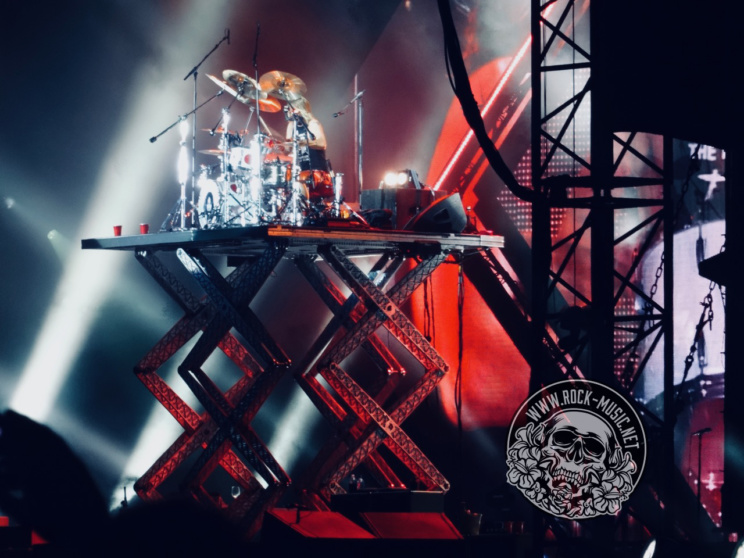 Sunday Rain
My Hero
These Days
Walk
Imagine / Jump / Blitzkrieg Bop
Under Pressure (Queen Cover)
It's So Easy (Guns N' Roses – mit Axl Rose, Slash, & Duff McKagan)
Monkey Wrench
Wheels
Breakout
Dirty Water
Best of You
Zugabe:
Times Like These
This Is a Call
Everlong und abschließend I was there.
Ein großartiger Abend. Toller Sound, klasse Wetter, eine umwerfende Stadt und eine außergewöhnliche Stimmung.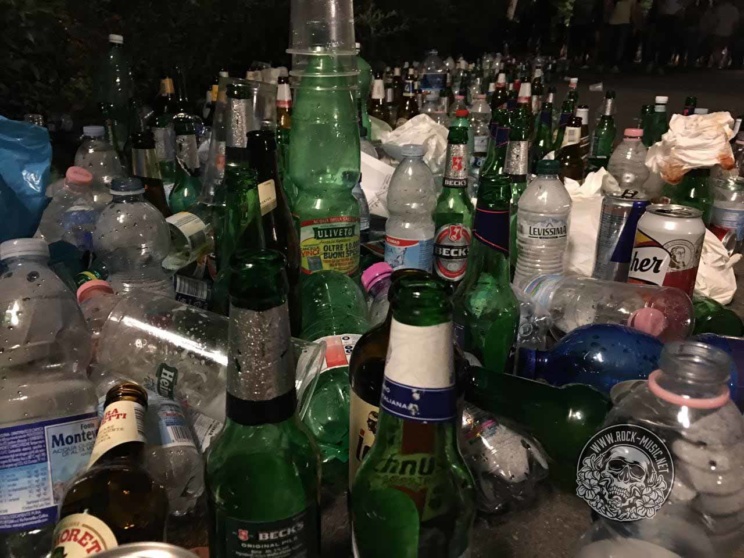 Weiter mit dem nächsten Tag und VOLBEAT und Guns`n´Roses
Danke für´s Lesen! Punkt.