Es gibt Dinge, die glaubt man erstmal nicht… Stell Dir einen alten Ford Mustang, Baujahr 1968 vor. Bestens gepflegt, neuwertiger Zustand. Rost gibts nicht und die Chromteile blitzen in der Sonne. Hast Du das Bild vor Augen? Genau. Und dann kommst Du näher und siehst die Ausführung eines Ultra Doro-Fans. Bäähm.
[supsystic-gallery id='1′]
Wie auch immer. Jeder so, wie er mag.
Doro Pesch begleitet mich auch schon seit Mitte der 80er Jahre. Erstmals ist mir die Powerfrau 1986 mit WARLOCK in der Münsterlandhalle als Vorgruppe von ACCEPT aufgefallen und in den letzten 30 Jahren ist sie mir immer wieder über den Weg gelaufen. Ob bei Konzerten, bei Bekannten zum Kaffee auf dem Sofa oder einfach nur per CD (Für Streamer: Diese altmodische, silberne Scheibe, die nach der Vinyl-LP und vor der Vinyl-LP modern war.).
160 Zentimeter reine Metal-Power! Umso schöner, dass sie die neue DVD/Blu-Ray im Hamburger HRC vorstellte. Wings, Coke und Metal. Warum nicht?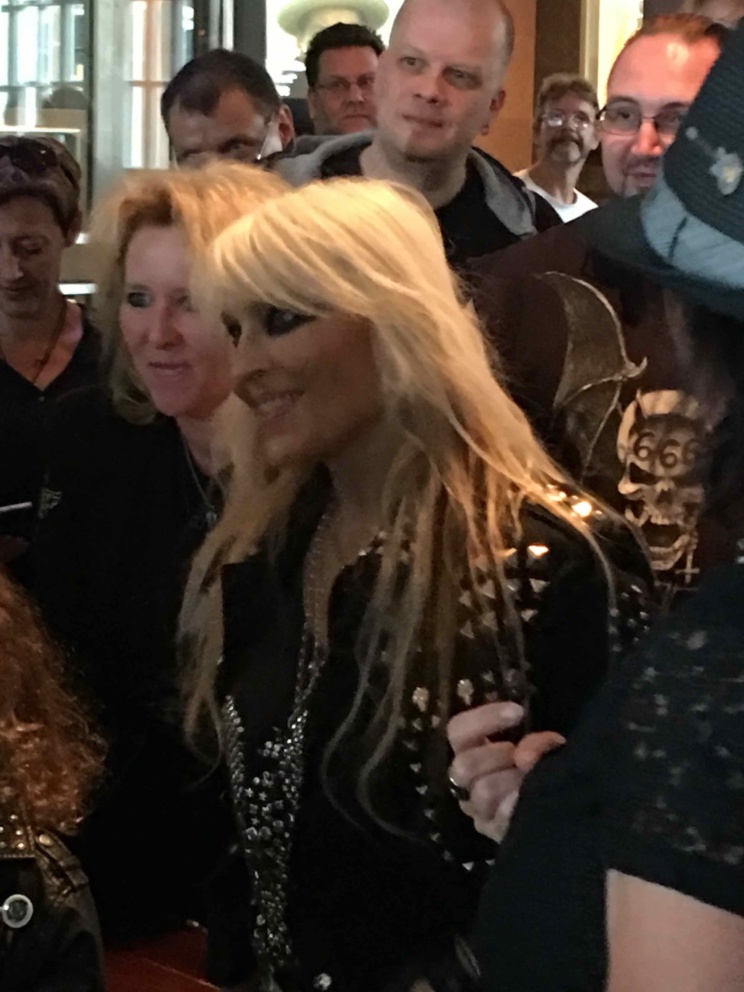 Pünktlich eine Ansprache der Metal-Queen, dann wurde Doros "Strong and Proud – 30 Years of Rock and Metal" über die Flatscreen des Hamburger HRC gebeamt.
Die Biographie der letzten 30 Jahre von Doro mit Warlock und der anschließenden Solokarriere zeigt Höhen und Tiefen und viel, viel Metal.
Nach guten zwei Stunden gabs noch ein Meet & Greet mit Doro und gut war. Netter Abend, lecker Essen, gute Musik.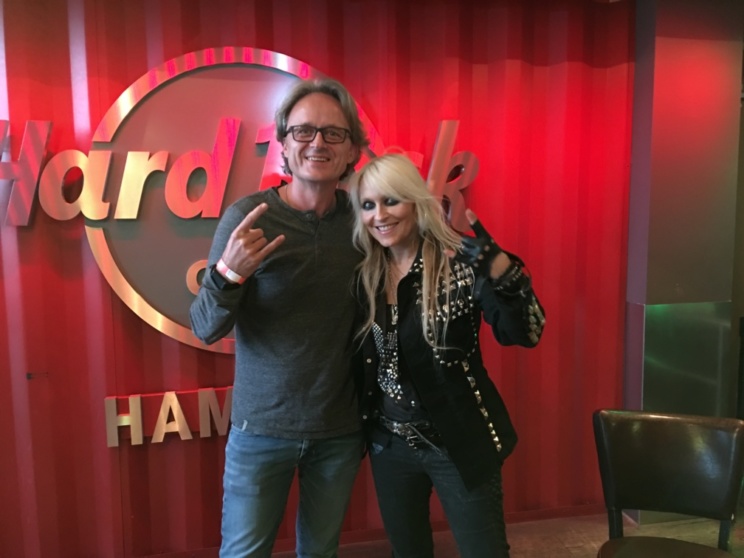 Achja. Doro war so nett, mir noch ein Micro zu signieren. Zusammen mit einer von Warlock signierten Anfahrtsbeschreibung ist es inzwischen gerahmt.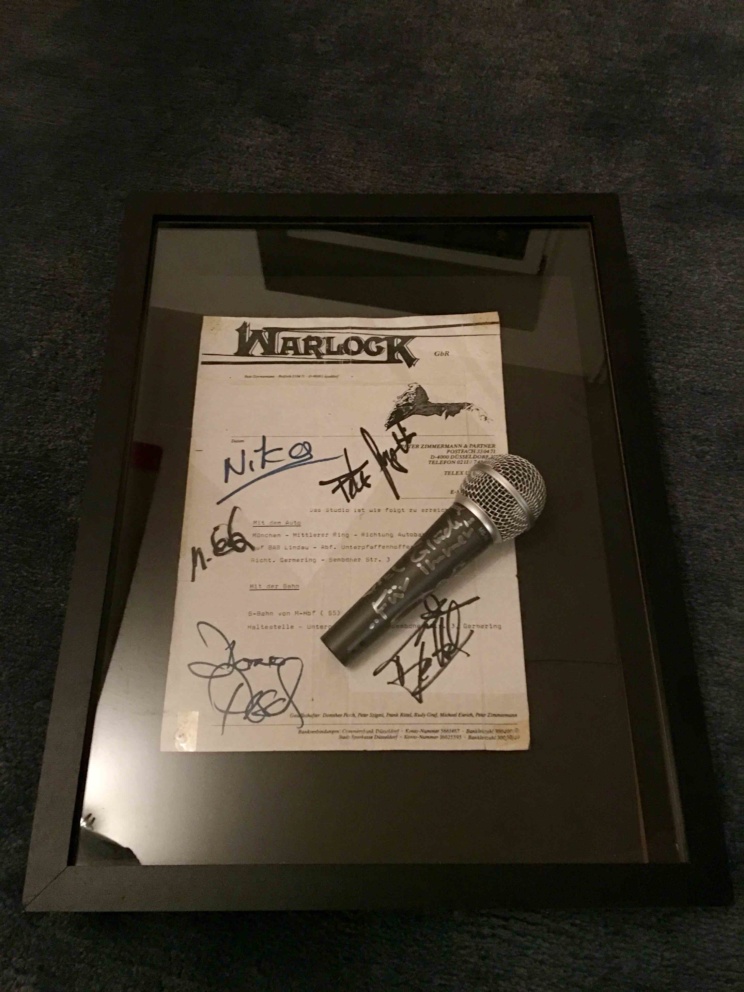 Rock`n´Roll
Tippi