Viel Neues bei Blaze Bayley!
Zuerst hat er sich Anfang des Jahres still und heimlich mit seiner langjährigen Partnerin Kate verlobt – herzlichen Glückwunsch dazu! Einen offiziell bekanntgegebenen Hochzeitstermin gibt es wohl noch nicht, Blaze wird es uns aber sicher wissen lassen.
Dann bekam er am 25. März starke Herzproblemen, die in einem Infarkt endeten, worauf er im Anschluss auf ärztliches Anraten sofort seine Tour absagen und sich einer OP unterziehen musste. Drei Bypässe wurden gelegt und inzwischen hat sich das Energiebündel Blaze, ein Warrior, wie er nun mal ist, zurückgekämpft und veröffentlicht am 7. Juli diesen Jahres sein neues Live-Album Damaged Strange Different and Live!
Das Werk mit neun Tracks erscheint als Download, Stream, in der CD-Version und als schwarz-rotes Vinyl im Onlineshop von Blaze. Die Vinyl- und CD-Editionen wurden von ihm vor Versand noch signiert.
Erstaunlich klar getrennt, finden sich auf der Frontseite eine kleine Auswahl an Songs seiner Solokarriere und auf der zweiten die Titelauswahl seiner Ära als Iron Maiden-Sänger. In den Jahren 1994-1999 hinterließ er mit den beiden Alben Virtual XI und X-Factor seine Spuren in der Historie der britischen Metalbalband. Aus dieser Zeit finden sich auf den Maiden-Touren der post-Blaze Ära lediglich Sign of the Cross und The Clansman in den Setlists wieder. Wenig Chancen also, Tracks des Sängers bei Maiden live zu hören, zumal sie in meinen Augen eher in die Blaze-Setlists gehört. Das ist allerdings meine ganz persönliche Meinung und wird von vielen Maiden-Fans vielleicht als Blasphemie angesehen.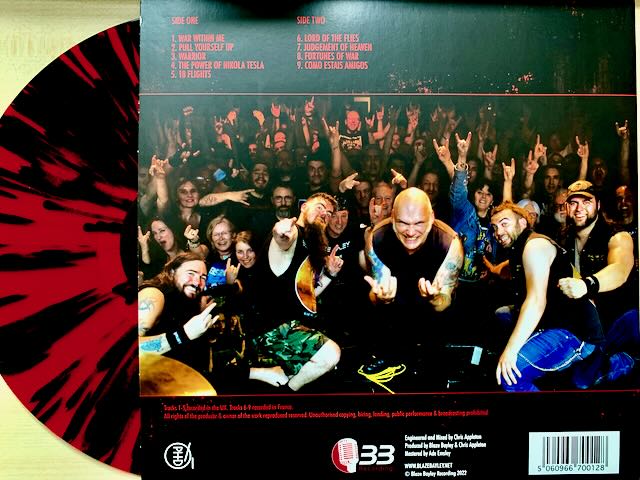 Mein persönlicher Lieblingssong ist Warrior, den Du hier gleich hören kannst.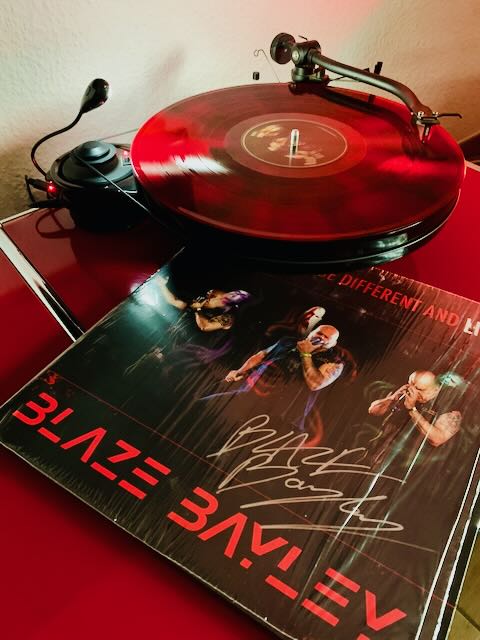 Die gesamte Tracklist des Albums: 
1. War Within Me
2. Pull Yourself Up
3. Warrior
4. The Power of Nikola Tesla
5. 18 Flights
6. Lord of the Flies
7. Judgement of Heaven
8. Fortunes of War
9. Como Estais Amigos
Ich persönlich hätte mir aufgrund der wirklich guten Produktion eine Dopple-Vinyl gewünscht, aber auch so ist es ein Album, was ich vom Sound und der Ausstattung uneingeschränkt empfehle.
Ein ganz klares "Must have in the collection!"
Und noch eine News: Blaze geht wieder auf Tour! Mit der 30 Years of IRON MAIDEN hat er eine reine Maiden-Setlist am Start, die ersten Termine in Irland stehen und weitere werden laufend ergänzt.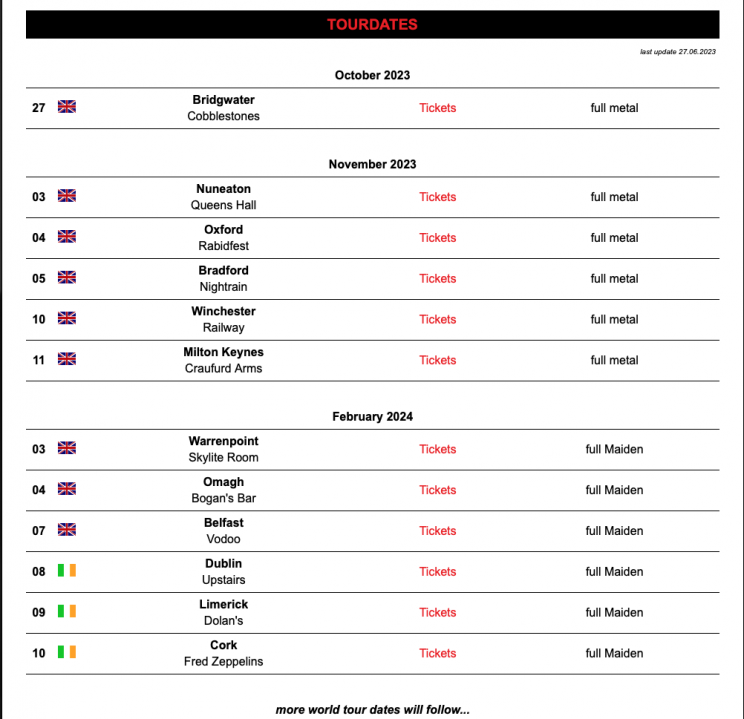 Der Vorverkauf für die Shows hat begonnen und sollten über
SD Entertainment
sowie die
Webseite von Blaze
 erreichbar sein. Weitere Termine sollen zeitnah folgen und auch die deutschen Fans können sich sicherlich auf die Tour mit Blaze freuen.Ich habe ihn schon 1995 mit Maiden in München gesehen und werde auch zur nächsten Tour wieder in der Halle sein.
Und noch ein Tipp für Autogrammsammler oder einfach nur, wenn Du mal mit Blaze sprechen möchtest: Ein Meet & Greet gibt es in der Regel immer entweder vor oder nach der Show und ist im Eintrittspreis enthalten. Ein Musiker, der seine Fans nicht vergisst und schonmal überhaupt nicht abzockt.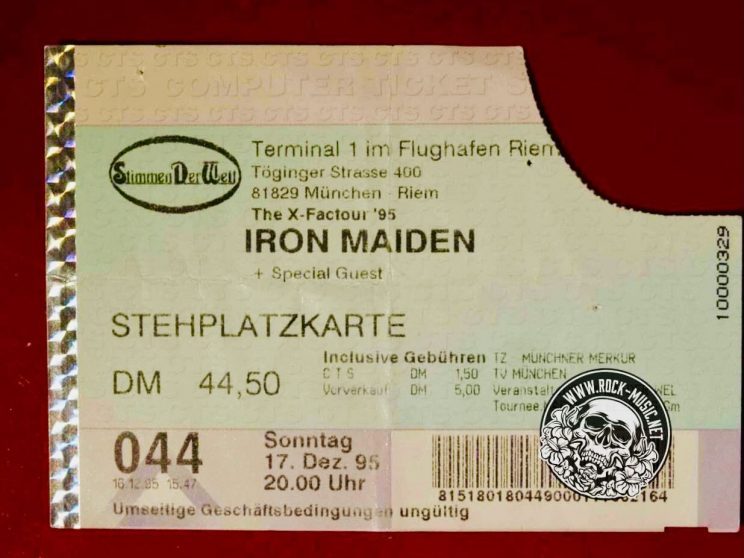 Ein Beweis, dass er wirklich wieder auf dem Damm ist, fand sich am 30 Juni in Manchester. Dort konnte Blaze die aktuelle "Future Past-Tour" seines ehemaligen Arbeitgebers Iron Maiden besuchen. Als Gast der Band, das versteht sich von selbst.
Was er wirklich kann, wir er uns aber bald wieder in voller Stärke und live beweisen. Blaze, you rock!
Danke fürs Lesen und nicht vergessen, uns auf Social Media zu folgen.