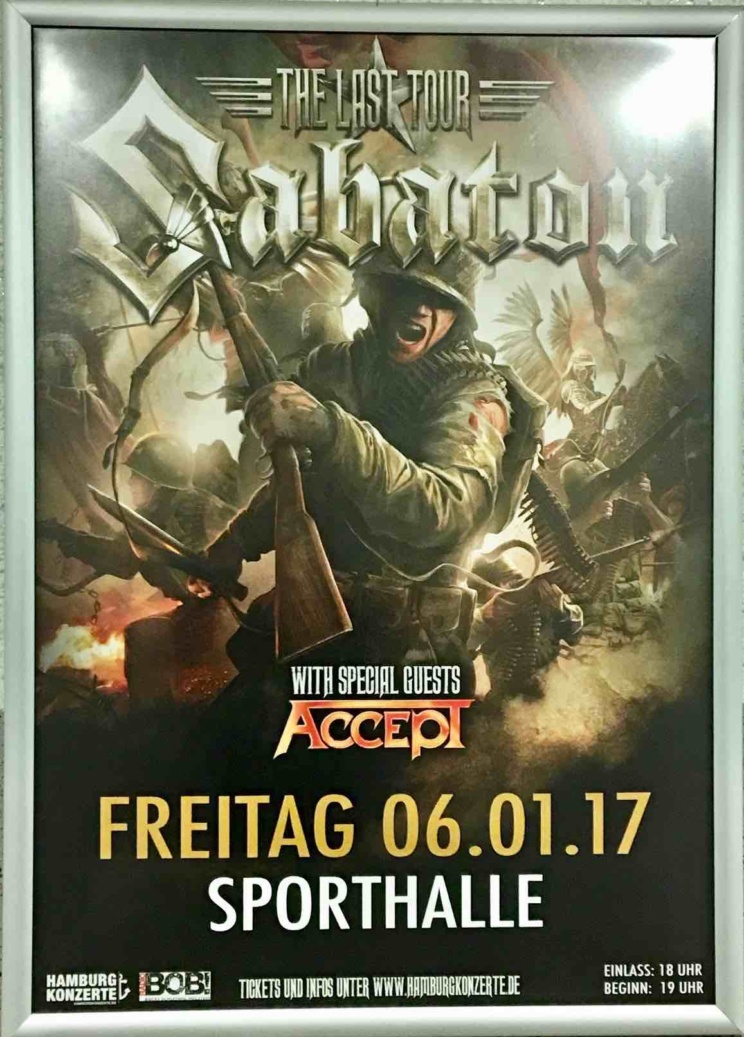 Teutonen-Terror und die schwedische Kampfmaschine. ACCEPT und SABATON in der Hamburger Sporthalle und zum Jahresanfang auch gleich noch auf der Gästeliste stehen. Wenn das mal kein Start in das Konzertjahr 2017 ist, was dann?
19:57 Uhr via Sportlereingang in die Halle. Nach Nennung des Namens drückte mir das Empfangsmädel zwei Pässe mit den Worten "Ihr bekommt All Access-Pässe. Einfach auf das Shirt kleben und ihr kommt überall hin." in die Hand.
OK?! Dachte ich. "Überall" hört sich gut an. In dem Augenblick startet Accept hinter den Innentüren der Sporthalle.
Wie auf diesem Video von Nuclear Blast der letzten Tour in Wacken brachte Stampede gleich richtig Dampf auf den Kessel.
Hoffmann und Baltes in Höchstform. Acht Monate hatten sie live vor Publikum nicht mehr gemeinsam gespielt und genau diese Frische merkte man ihnen in jeder Sekunde des genau sechzig Minuten dauernden Gigs an.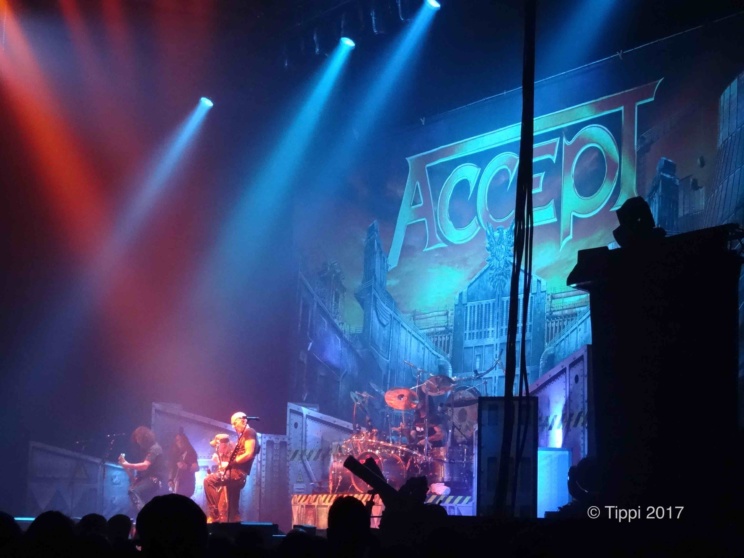 Die Setlist des Abends:
Stampede
Stalingrad
Restless and Wild
London Leatherboys
Final Journey
Princess of the Dawn
Fast as a Shark
Metal Heart
Teutonic Terror
Balls to the Wall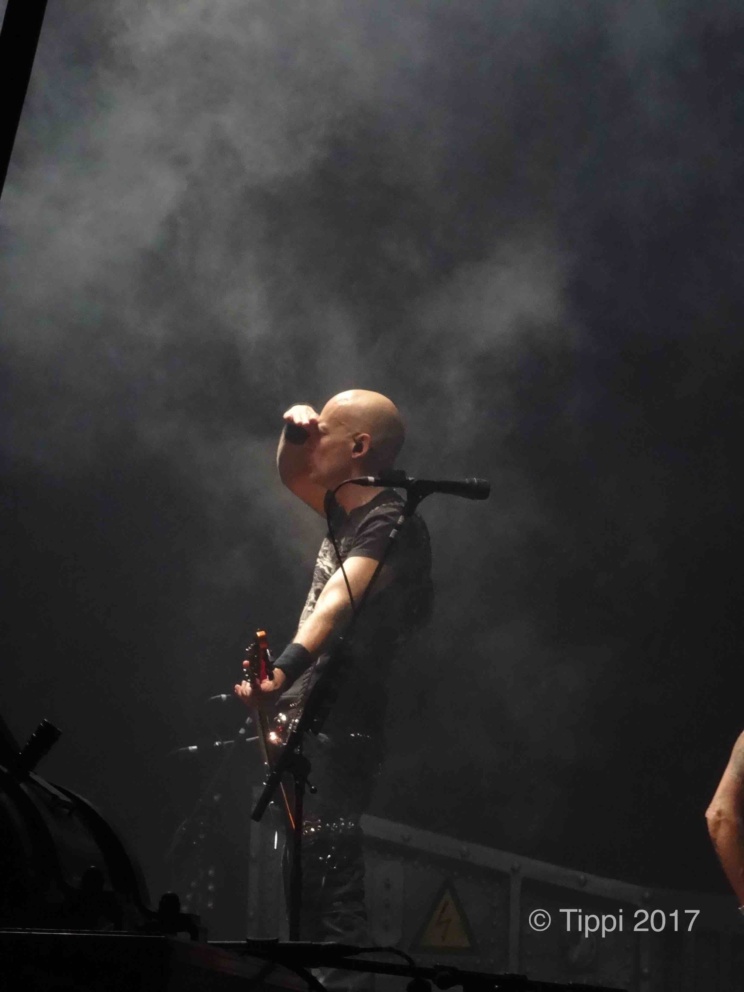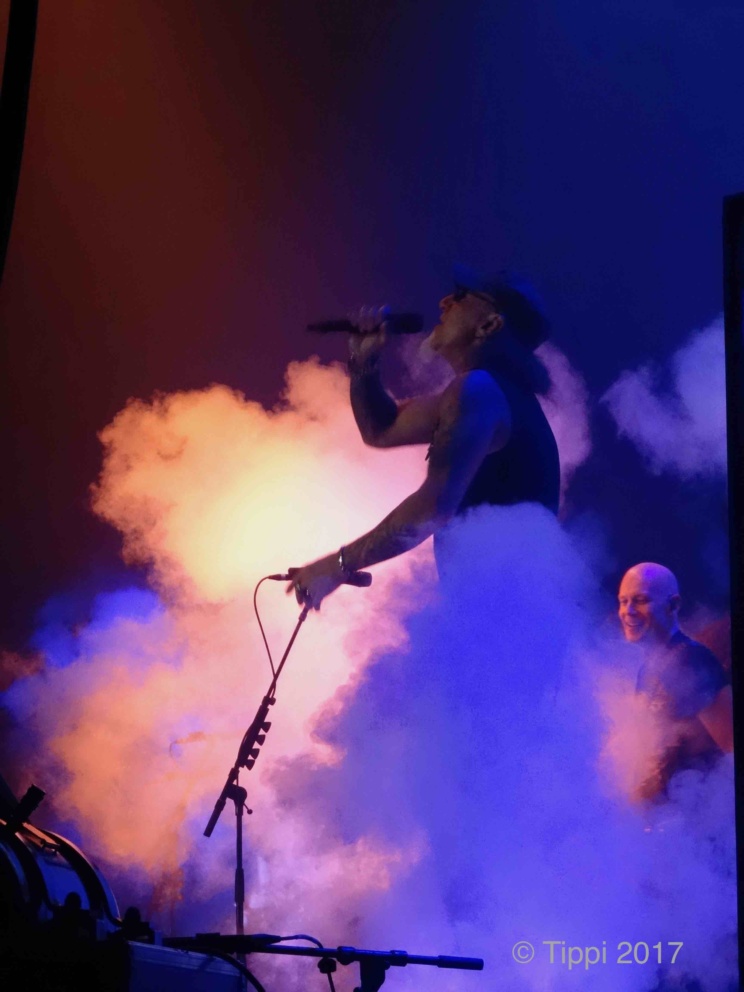 Sowohl die Show als auch die Titelauswahl machen echt Lust auf das am 13. Januar erscheinende Restless & Live Album.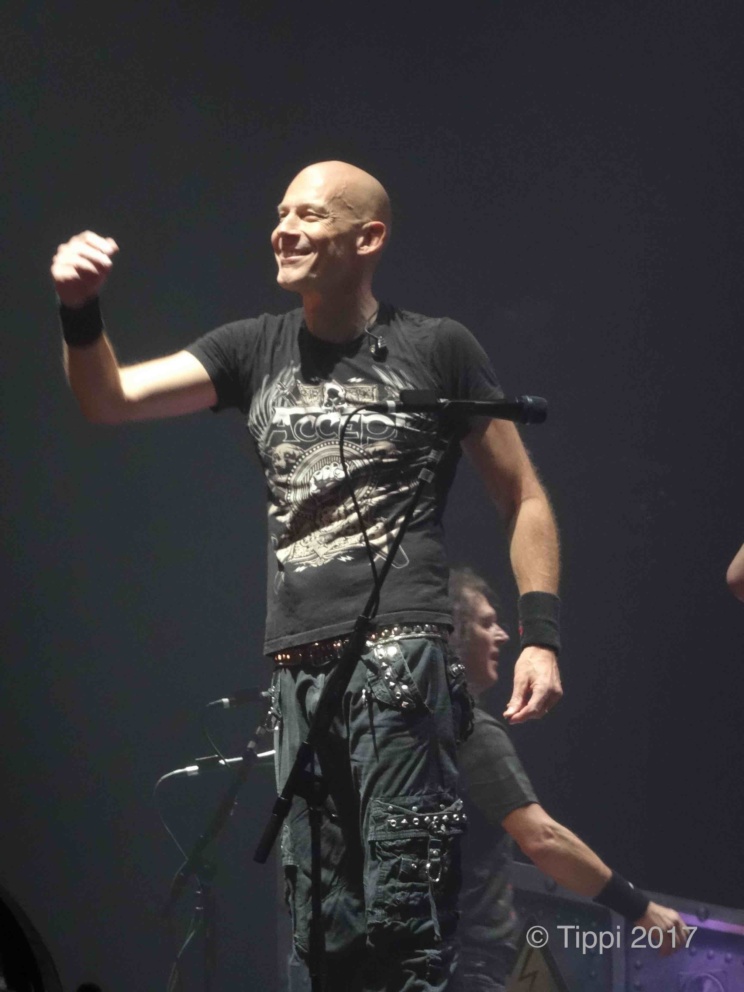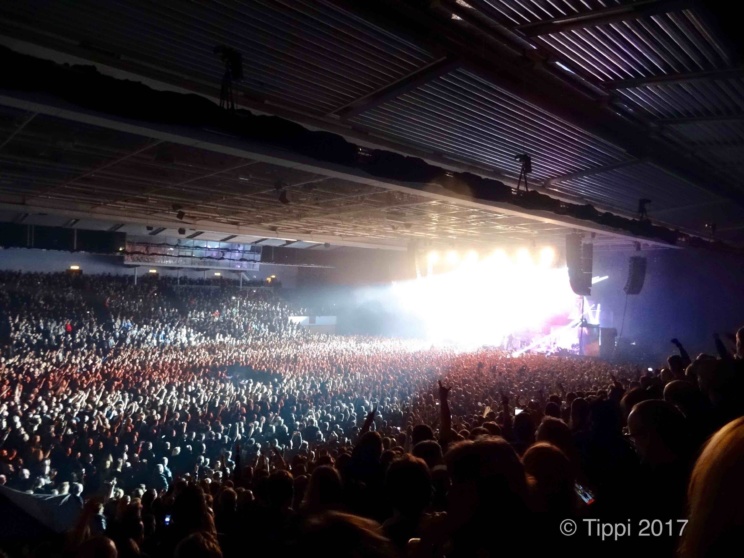 Nach genau einer Stunde verließen ACCEPT die Bühne. Schade, aber als Special Guest hast Du eben nur einen relativ kurzen Slot.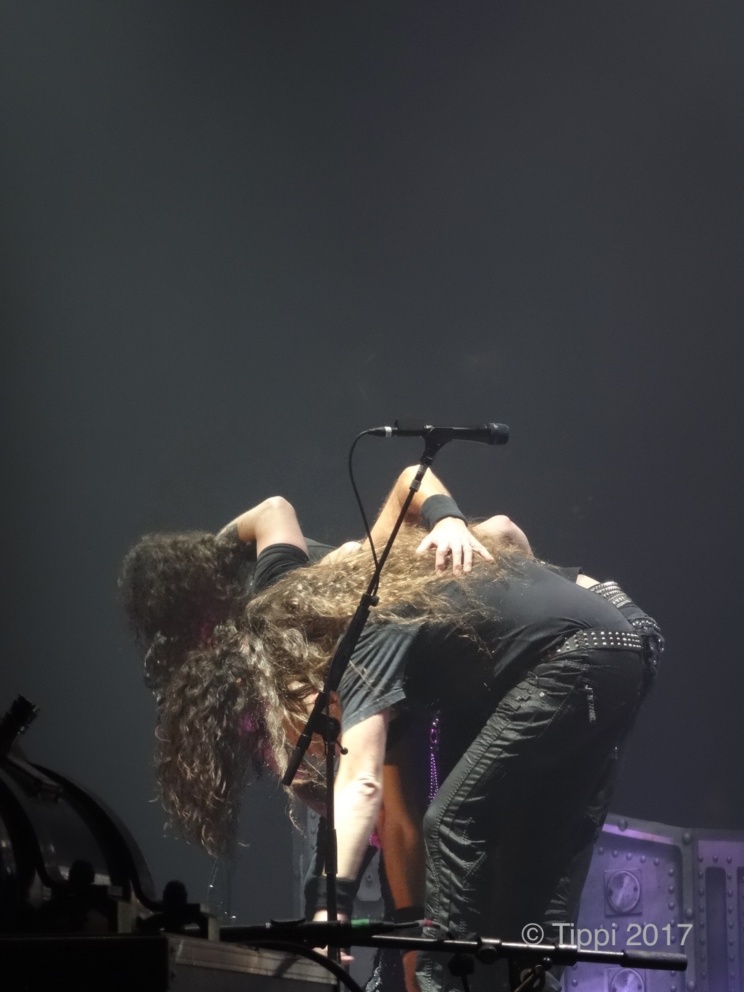 Also: Zeit, um mich mit meinem Kollegen Tom zu treffen. Er hat uns netterweise auf die Gästeliste setzen lassen. Neben ihm trafen wir im Backstagebereich auf Wolf und Gaby Hoffmann. Wolf gab mir ein von der gesamten Band signiertes Drumhead, daß in Kürze für "Inklusion muss laut sein" versteigert wird. Den Link dazu veröffentliche ich hier und auf der Facebook-Seite von Rock-Music.net. Weiteres dazu auch auf der Seite www.i-m-l-s.com.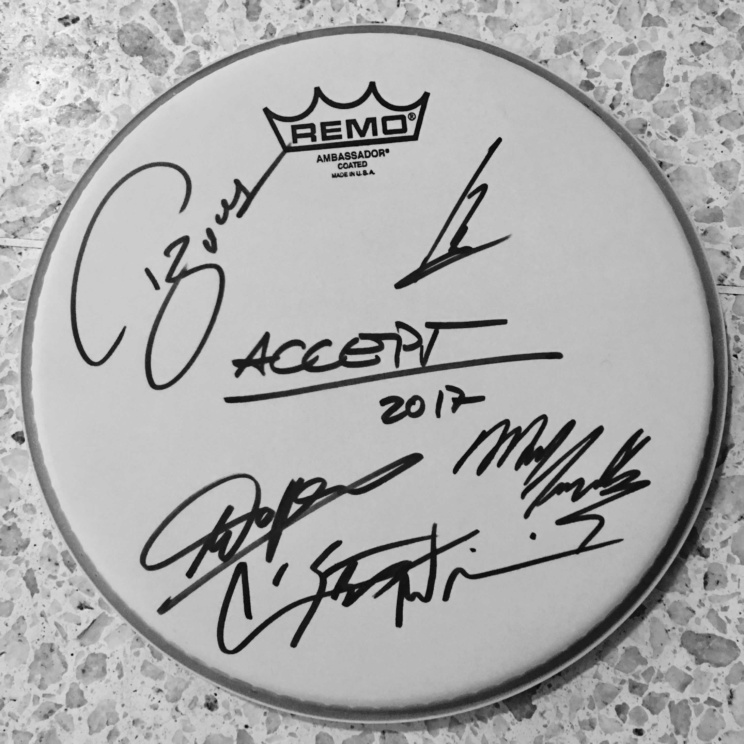 Danke nochmals dafür, Tom und Wolf
Weiter ging´s mit Sabaton. Die Kisten hinter der Bühne, die allein für die Pyro-Show mitgereist waren, versprachen eine heiße Show.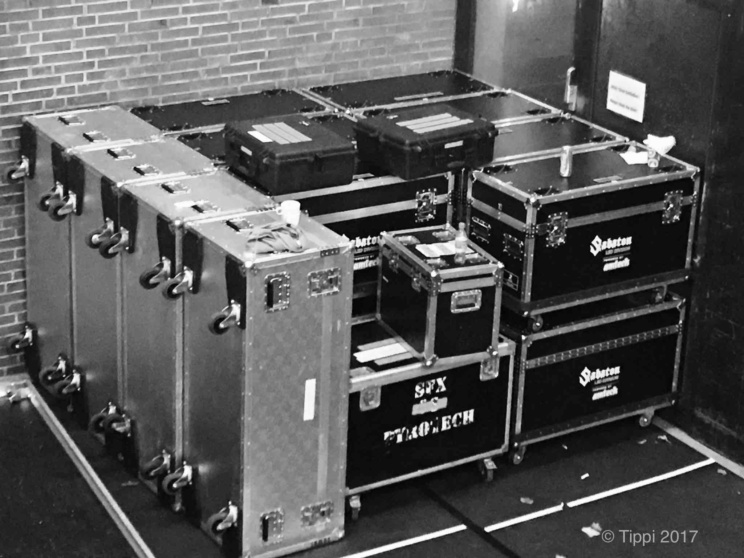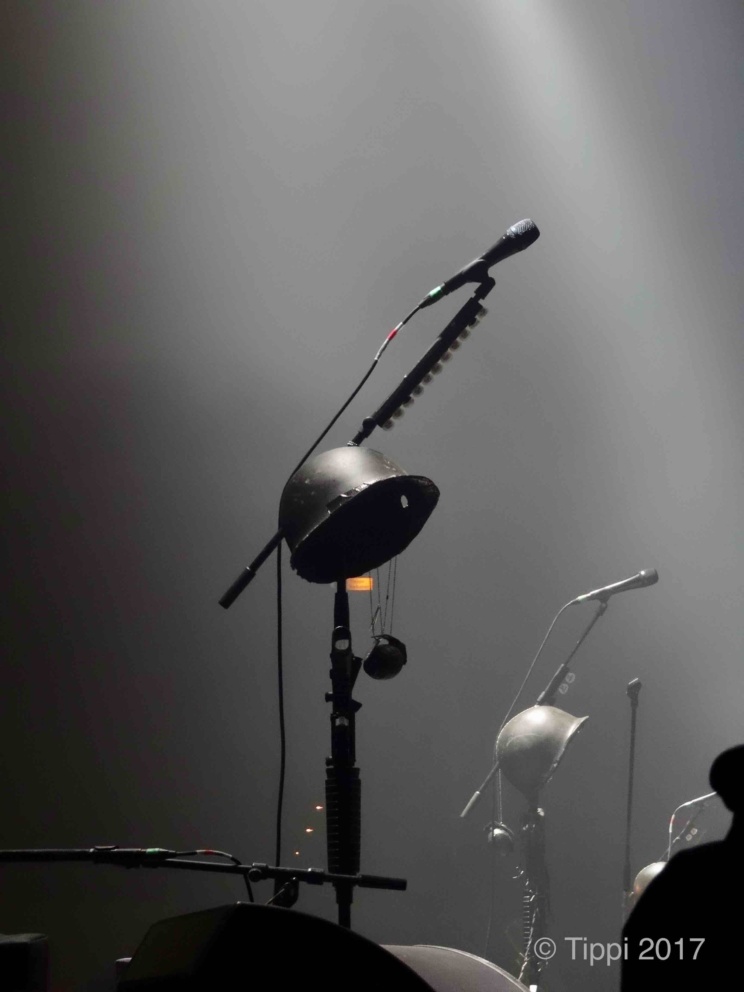 Die Setlist liest sich wie ein Best of von Sabaton. Eröffnet wurde mit dem Cover von "In the Army Now". Über den Abend folgten
The March to War
Ghost Division
Sparta
Blood of Bannockburn
Swedish Pagans
Carolus Rex
The Last Stand
Far from the Fame
Winged Hussars
The Final Solution
Night Witches
Gott mit uns  (Noch ein Bier!)
The Lion From the North
Diary of an Unknown Soldier
The Lost Battalion
Union (Slopes of St. Benedict)
Primo Victoria
Shiroyama
To Hell and Back
Masters of the World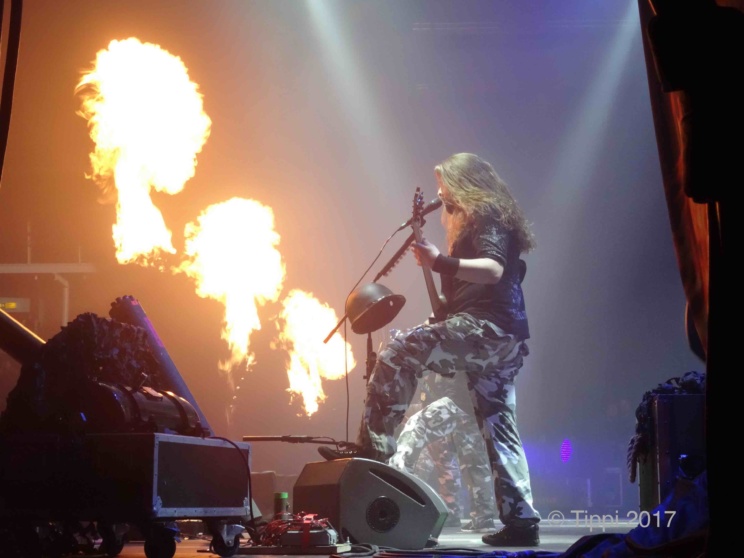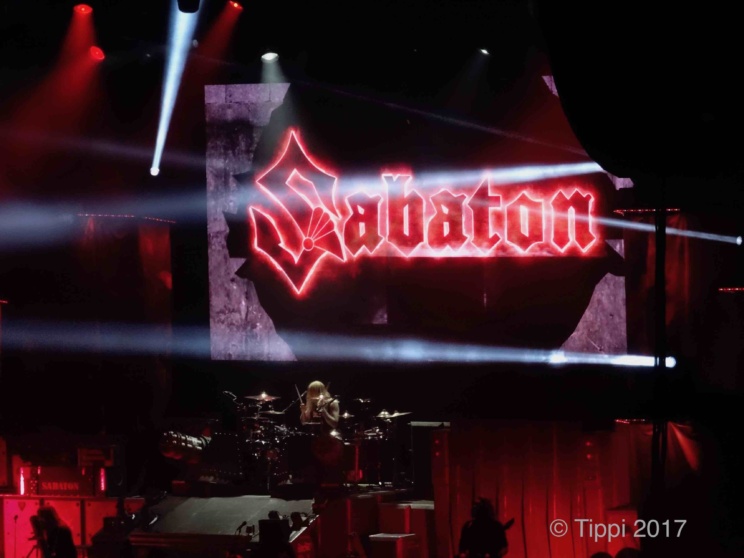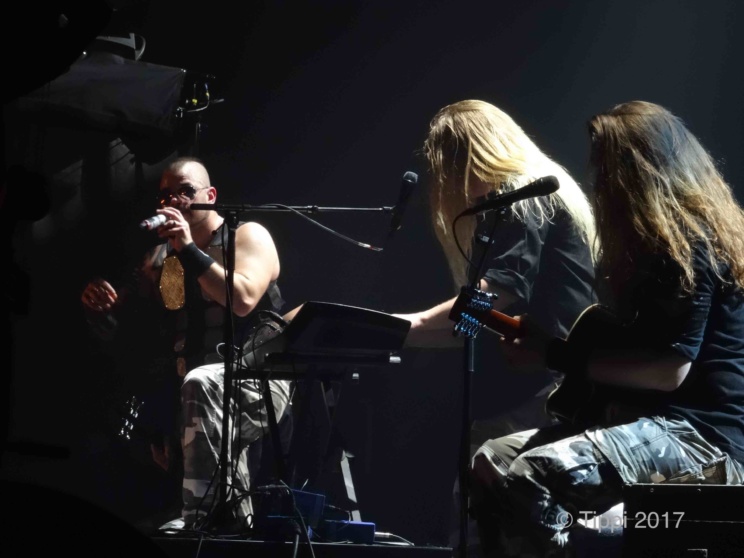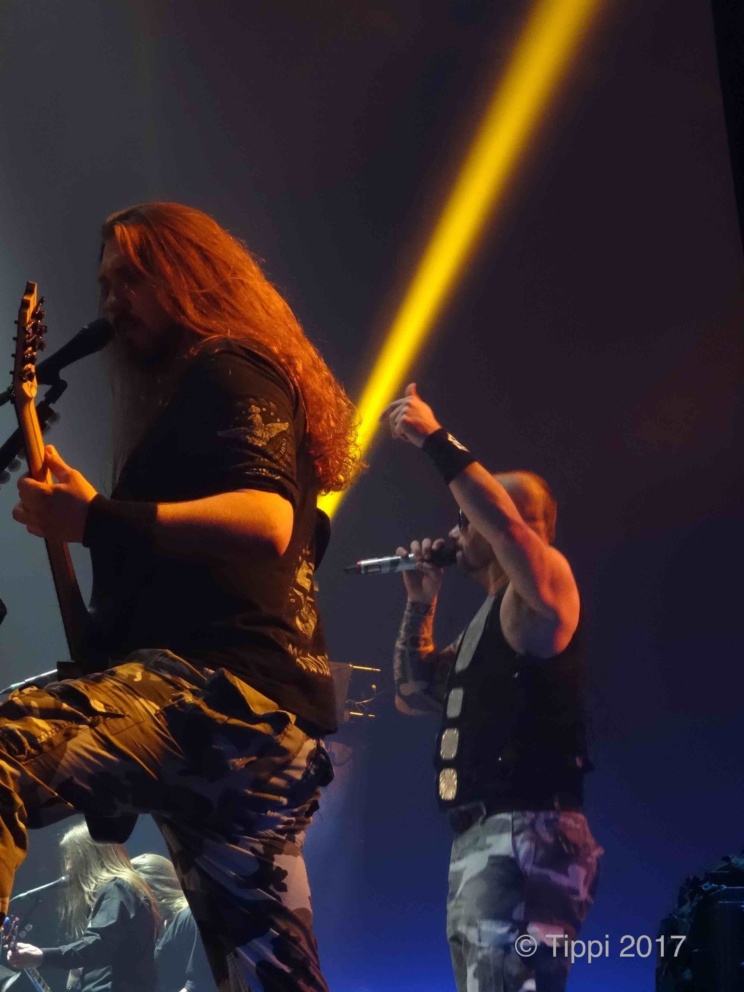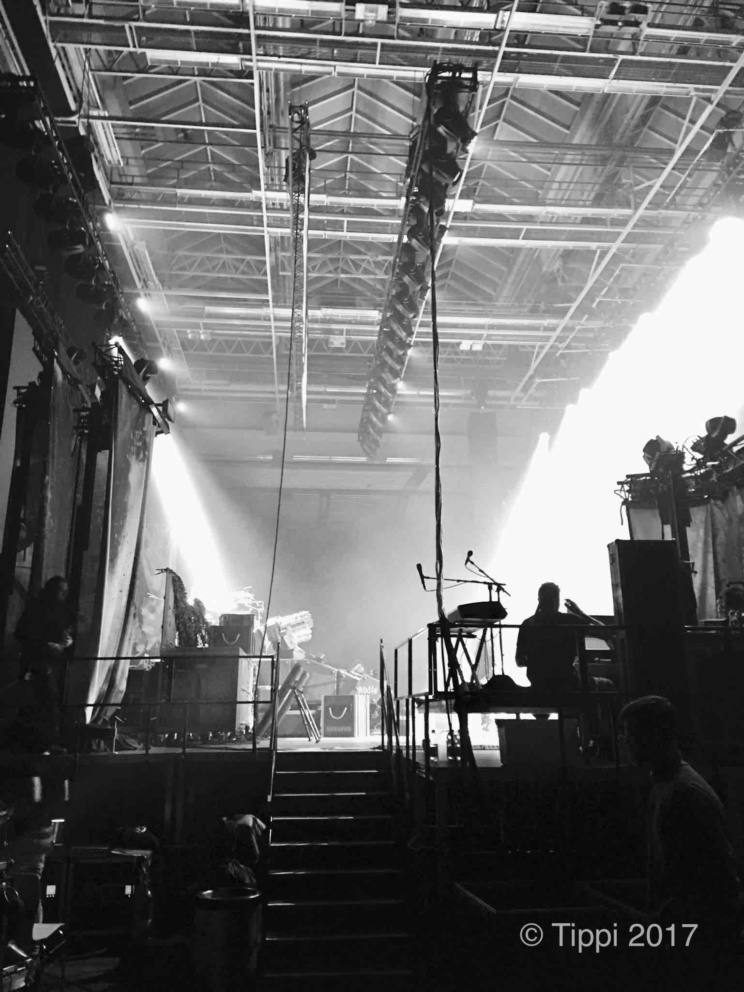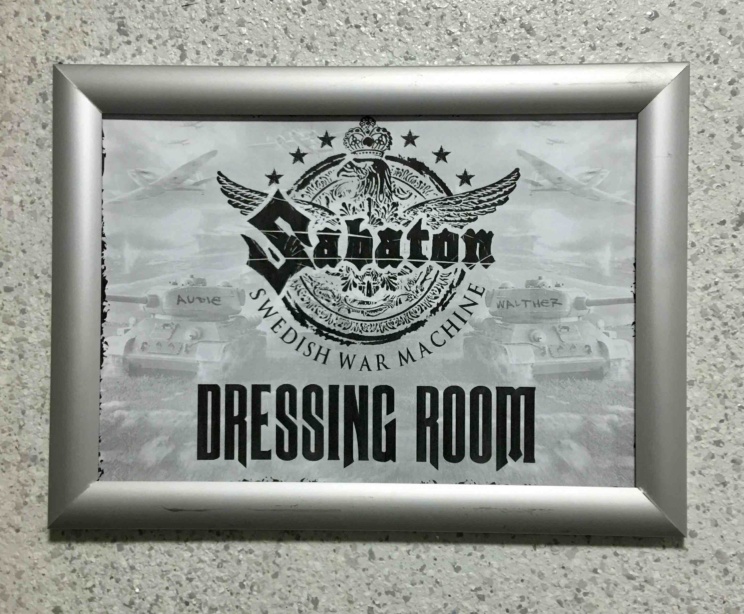 Während des letzten Songs standen die LKW schon mit offenen Türen am Hallenausgang. Gleich weiter nach Oberhausen, wo morgen die KöPi-Arena gebucht ist. Und dann noch fünfzig weitere Termine. Bis zum 1. April.
Die Karawane zieht weiter.
Rock on!
Tippi