Irgendwie scheine ich gerade mein privates ACCEPT-Revival zu haben. In den letzten zwölf Monaten konnte ich ACCEPT in Hamburg mit Sabaton, in Wacken als Headliner und nochmals in Hamburg in Form von Dirkschneiders Back to the Roots-Tour, Part 2 erleben.
Das neue ACCEPT-Album erschien Anfang August während des Wacken-Festivals. Allerdings führte die Rise of Chaos-Tour nach dem fulminanten Konzert mit dem tschechischen Symphonieorchester auf dem heiligen Acker erst zu einem Gig in die USA. Drei Tage später rollten die Teutonen dann durch Japan, Australien, Südamerika und pausierte im späten November nach dem Konzert in Costa Rica.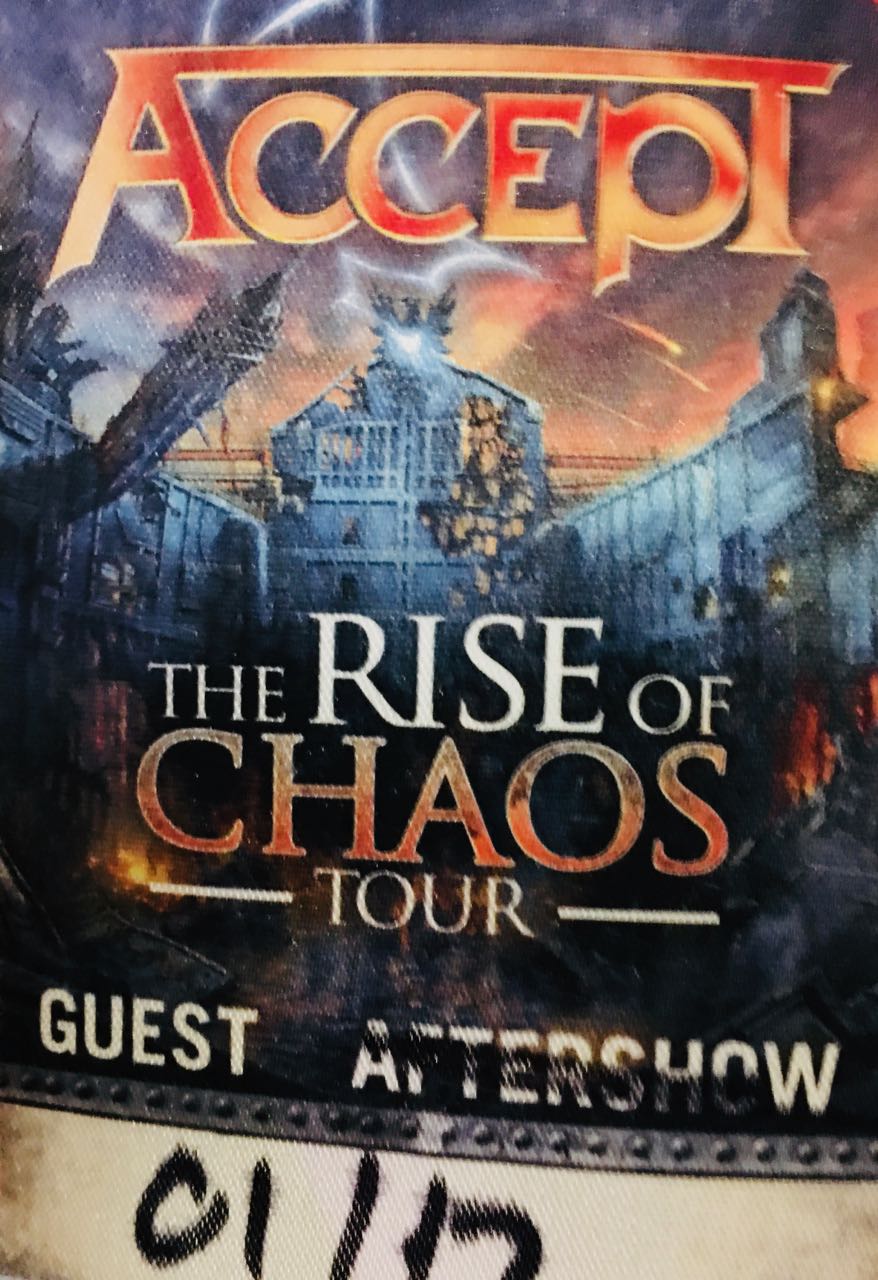 Nach der Weihnachtspause war Hamburg als Startort des europäischen Teils der Tour auserkoren. Was lag für mich also näher, das neue Jahr so zu beginnen, wie das letzte gestartet ist? Und über meinen lieben Kollegen Tom fand ich meinen Namen einmal mehr auf der Gästeliste. Auch hier nochmals: Danke, Tom!
Wie häufig warf ich in der Halle einen kurzen Blick auf die Vorband und stellte schon beim ersten Track fest, das die Supporter Night Demon wirklich nix für mich waren. Also die Standards abgerissen: Auswahl und Preise am Merchandise-Stand und an der Bar checken. Humane Preise sowohl dort, als auch am Bierstand (Shirts um 25 Euro, Bier 3,50 Euro). Die Getränke- und Snackversorgung klappte reibungslos und auch die sanitären Anlagen waren top!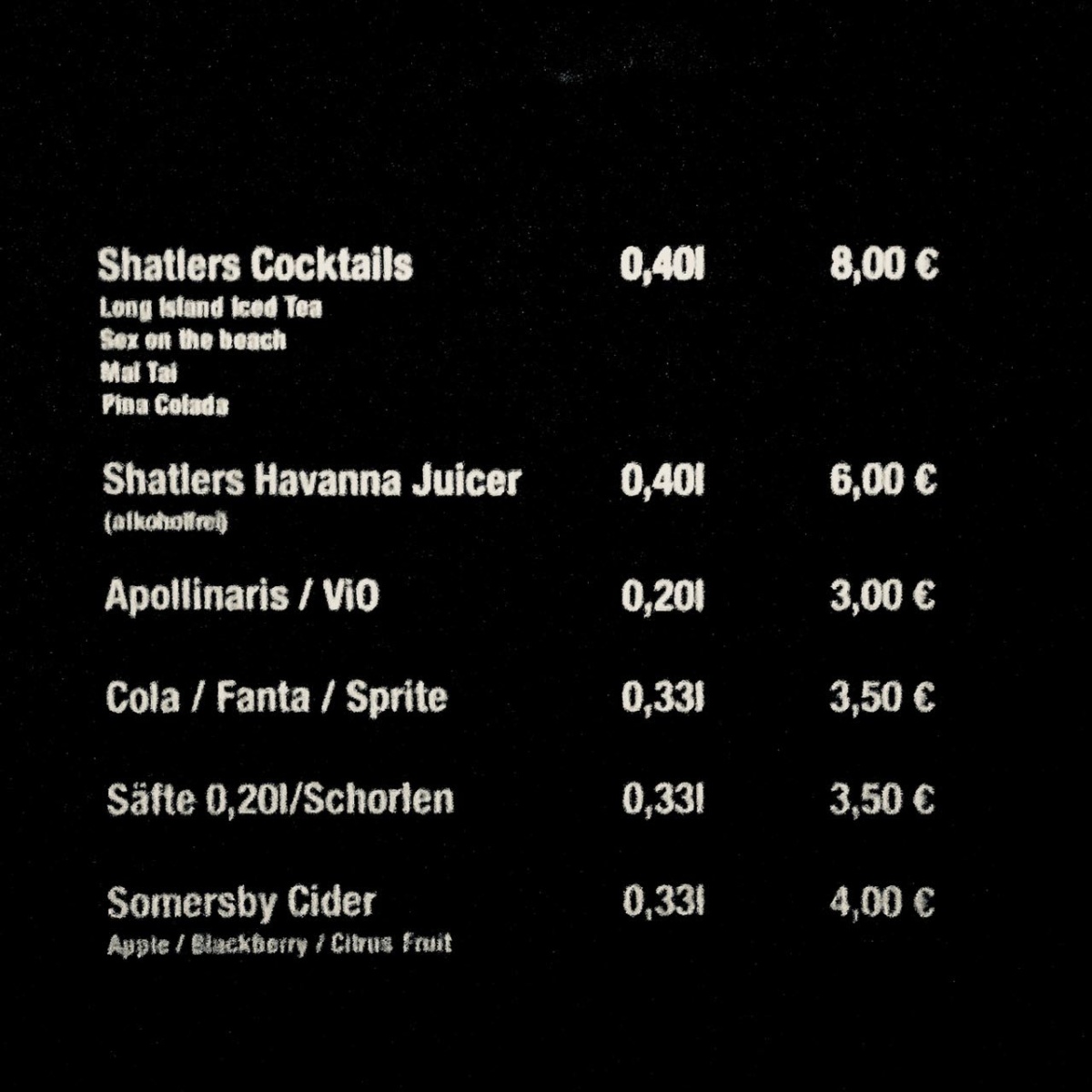 An diesem Abend fanden gute 2.500 Metaller den Weg in die renovierte Hamburger Großmarkthalle, das neue Hamburger Mehr! Theater. Punkt 21.00 Uhr starteten die deutschen Metal-Legenden mit ihrem Programm und die Europa-Tour rollte mit geballter Power an.
Die Setlist des Abends aus Hamburg:
Die by the Sword
Stalingrad
Restless and Wild
London Leatherboys
Breaker
The Rise of Chaos
Koolaid
No Regrets
Analog Man
Final Journey
Shadow Soldiers
Neon Nights
Princess of the Dawn
Midnight Mover
Up to the Limit
Objection Overruled
Pandemic
Fast as a Shark
Zugabe:
Metal Heart
Teutonic Terror
Balls to the Wall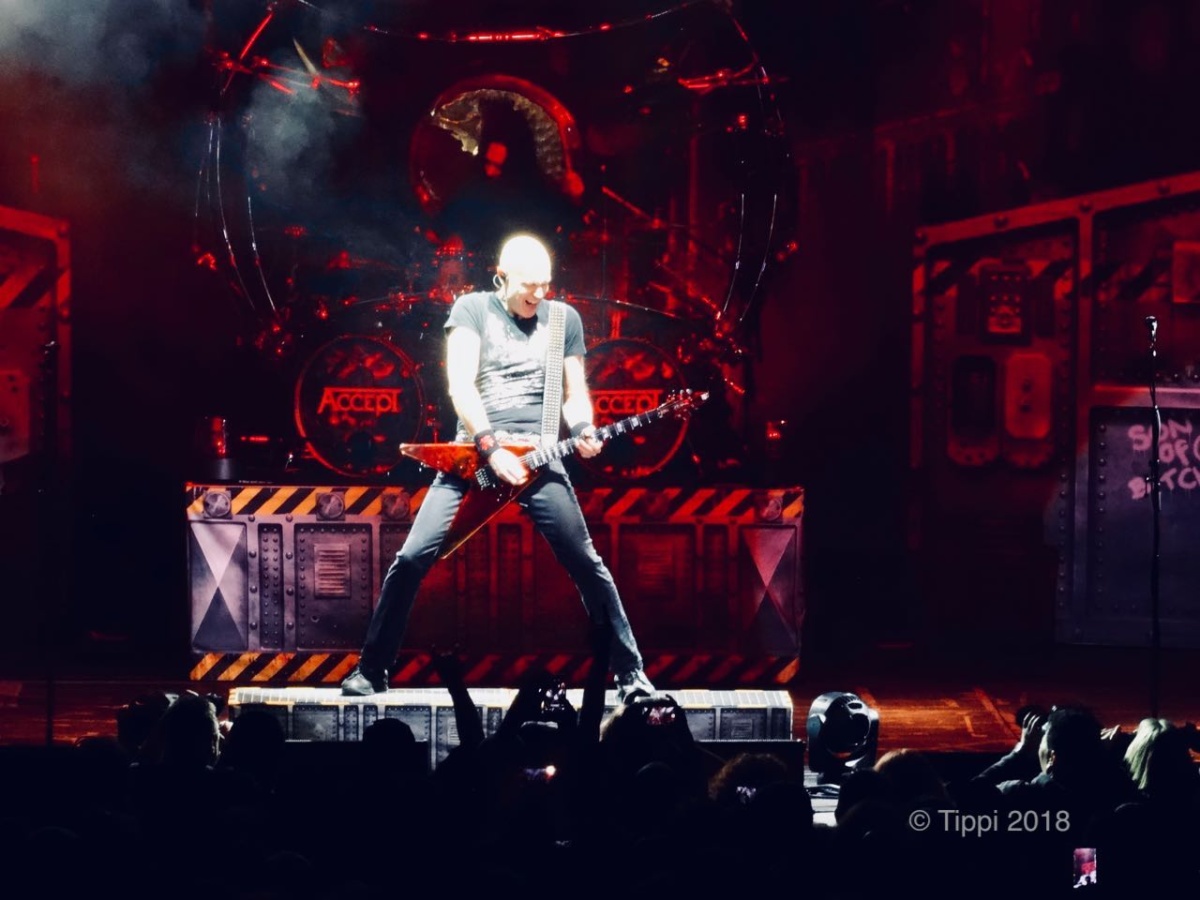 Kleines Fazit:
Ein gut abgemischter Sound, eine frisch aufspielende Kapelle und eine top abgestimmte Setlist. Alte Klassiker gemixt mit reichlich Tracks des Rise of Chaos-Albums. An diesem Abend passte wieder alles!
Gegen 23.00 Uhr beendeten die Jungs um Wolf Hoffmann dann den Abend, die After Show-Party schenkten wir uns und jetzt freu ich mich auf den April.
Da kommt ANVIL. Und die begleite ich einen Tag lang mit Aufbau, Soundcheck, Gig und Abbau.
Danke für´s Lesen.